Staying Calm in the Midst of the H1N1 Storm
The sickness season is upon us here in the Midwest. Companies are dealing with a higher number of absentee workers; plenty of students are missing school due to illness.
Fear and anxiety about H1N1 (aka Swine Flu) is running rampant in my community.  It is the talk of the parents on the soccer field, the coworkers around the water cooler, and the people in line at the grocery store.
I don't hear much in the media or in casual conversation that helps to promote calm and courage in the face of the predicament that this virus has created.
What is keeping you calm?  I hate to admit it but I find myself coming back to 2 trite clichés…
BE PREPARED:  Have a back up plan for work and childcare.  Make sure the food shelves at home are well stocked. Fill the medicine cabinet with an extra supply of pain relievers and fever reducers.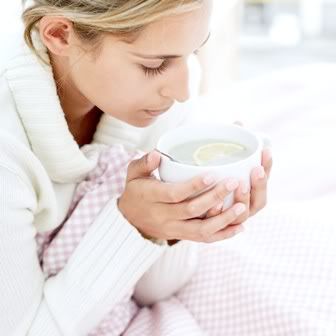 LISTEN TO YOUR MOTHER:  All the prevention tips I read boil down to things that my mother has been telling me for years!  Does this sound familiar to you?
•    Wash your hands often
•    Keep your hands off your face — Don't put your fingers in your nose or mouth
•    Cover your sneeze and cough
•    Take your vitamins
•    Gargle twice a day with warm salt water or Listerine ®
•    Drink warm liquids (Chicken Soup anyone?)
•    Get plenty of sleep
•    Blow (or clean out) your nose at least once a day
•    If you get sick – STAY HOME!
How are you keeping a cool head this season?
https://coacholk.com/wp-content/uploads/2016/01/Olk-94-2k.jpg
1127
2000
MaryOlk
https://coacholk.com/wp-content/uploads/2016/12/Coach-Mary-Olk-helv.png
MaryOlk
2009-11-10 06:19:54
2016-09-25 10:33:33
Staying Calm in the Midst of the H1N1 Storm