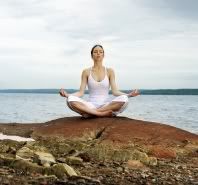 Last week, KINDNESS was the theme at the yoga studio where I take classes – Good Life Yoga. We dedicate our practice each day to kindness and each time we moved into a pose, there was an offering of kindness – to ourselves, to the people in our life, or to the world. At one point, as we were struggling a bit with downward facing dog, our amazing and wise teacher, Amber, encouraged us to be fiercely kind. No wishy washy Midwestern nicey-nice energy to come into the pose but full power, all organic muscle energy working towards kindness (and holding the pose).
Whoa – what an interesting and challenging combination. What does it mean to be fiercely kind? It is easy for me to imagine and practice being fiercely protective or fiercely loyal. But I never considered fierce kindness.
What would be possible if I brought fierce intensity to being kind?
What would the world be like if we all took a stand to be deeply and intensely kind at some point each day?
I think I found my growing edge for this week. How about you? How will you experiment with fierce kindness?
https://coacholk.com/wp-content/uploads/2015/02/Olk-92.jpg
889
1465
MaryOlk
https://coacholk.com/wp-content/uploads/2016/12/Coach-Mary-Olk-helv.png
MaryOlk
2009-11-24 01:00:30
2016-09-25 10:32:59
Fierce Kindness